Welcome to my hypnosis/mind control story site. The stories on this site are R-rated erotic stories with homosexual themes. Do not Go Any Futher if you do not wish to view such material or are under 18. The stories on this site are fictional and do not necessarily reflect the true nature of hypnosis.

Click the arrow to make me go under
---
**When voting please click the vote button. If you click the view results link your vote will not be counted.**
---
RECENT UPDATES and COMMENTS

The Winner of the contest by a razor thin margin is "Pratical Magic: Liven La Vida Loca" by Onix. I will contact him to make arrangements for the prize. I want to say THANK YOU to EVERYONE who submitted a story for the contest because I LOVED EVERY SINGLE ONE. If I had enough money I would have given you all the prize. Please remember that every one of us has won something due to the addition of all the stories submitted for this contest. The total number of stories for the contest was greater than all of the remaining submissions for 2001 combined. For those authors who submitted stories, please continue to write and send them in. For those who didn't have time, this site exists for one reason only. Please send your story today.
---
Editorial: I rarely view my opinions about subjects other than story submissions to my site, but for once I want to take a moment to ask you if you want to see a premium web site devoted to photographing, videotaping, and telling stories about hypnotised straight guys grow and flourish on the internet. If you do, now is the time to support the site below as I have spoken personally to the webmasters and they are great guys with quite a few models in line to be photographed hypnotised. The key is they need members to grow their site as it is in its infancy. To the best of my knowledge their site is the only one of its kind on the internet, so as a hypno enthusiast I urge you to visit their site and give them your support over the next couple of months and lets see how they reward us. TOM
---

BIG NEWS....(Updated 3/04/02).....I have decided to move this web site and allow it to grow into something even better. More news will follow, but I ask everyone to bookmark:
Erotic Gay Hypnosis.com:(Link repaired 3/4/02)It will be open officially 3/15/02.
In the meantime you can check it out as it evolves and send me feedback. The new site will be updated 3 times a week until it is complete. Today links were added and the first submitted story (never seen before) is up. Also, click the AC gallery link and you can see photo shoots of yours truly, and a link to the doghouse (updated monthly) where you will have free access to a sample of pics from badpuppy.com.
Hypno Flash - Our hypno fantasies have now been brought to life in picture and video form on the web site Hypnotized Straight Guys.Com:
I have become a member to this non renewing site with $9.95 US for 30 days. Everyone has different tastes, but if you love hypno you have a good chance of loving this. They have a gallery with 5 gorgeous studs and hundreds of pics, quicktime videos, a story, and chat. This site is extremely professional looking for such a brand new site. I can only hope it prospers because it will take hypnosis erotica mainstream if it does.
03/05/02 All future updates will take place at Erotic Gay Hypnosis.com:
Go there to read the first submitted story "Neighbour From Hell"
This tripod page will convert to a hypnosis information site once the new site is fully up and running. I will include information on how to hypnotize as well as general links related to hypnosis.
02/26/02 The next installment of "Student Control" was posted
02/25/02 Added my first story of 2002 to the site. Please scroll down to read "When You Wake Up".
02/24/02 The story "High School Reunion" was added, The Hypnosis Contest is finished.
02/23/02 I have been making multiple changes to the layout of the site to make it more visually appealing and user friendly. "Techagent Control" reformatted due to a feedback email. Please let me know if this solves the viewing problem with this story. The Story Search Engine Has been moved to the very bottom of the page so that all "htmlgear" now works properly. I also have begun writing my first stories of 2002 and will have them posted in the next week. For those who have emailed me asking about Hypnotised Straight Guys.com, I have been in contact with the webmaster and he says they are planning two updates a month since the site is so new, with more to come as the site grows in members.
02/22/02 Added the story "Tech Agent Control part 1"
02/15/02 Please welcome the new author rklkyle and his story "Student Control". I have upgraded my Tripod account to accomidate the growing bandwidth of the site so there should hopefully be no further disruptions to the site.
02/09/02 The Final part of the contest has begun, vote for "Batter UP!" or "Pratical Magic today: Liven La Vida Loca" today!
02/02/02 Added a new story from Hyptrance call "Medicine Show"
---
If you are a photogenic guy and live in the Detroit area, or plan on visiting the Detroit area in 2002, please email me as I am looking for great to average looking guys interested in having pics taken to be showcased on the site. The pictures will be G/PG rated similar to what you would see in a hypnosis show. Email me if interested and I will send more info.
---
This Site recieves hundreds of hits each day, but I get very little feedback in the form of email or my address book. I really want to know what you think and any changes/additions you would like. If you just want to leave a quick ANONYMOUS note please use this new feed back link. Since the site is free, consider it your way of paying me back for the time I am putting into it. Just click this link.
Please continue to use my email link for longer letters or story submissions, and the address book for short comments with your personal email or website link.
---
Hypnosis/MC Flashback Story of the Month
December/January Hypnosis Flashback Story: If your just beginning to read hypnosis stories click here each month for a classic hypnosis story from the web.

---
Hypnosis/MC Stories from your Master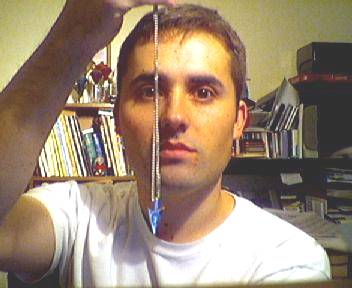 ---
Sign My Guestbook
View My Guestbook
---
---
---

This page has been visited
times.

---

Use this search function to search for all the stories from your favorite author!